Based on years of experience in laser and research background, JOYEE provides Prima ™ series portable Nd: YAG laser, has given you a compact, reliable and easy-to-use entry-level beauty laser equipment.
In order to save space and convenient for operation, we designed a handpiece for laser output. All of the laser source concentrated in the small handpiece. Selected the high quality Q-switch crystals and efficient reflector chamber design, make the single pulse laser energy over 200 mj!
This is one pulse energy, we couldn't adopt the way of launching multiple low energy pulses together, then obtain 600 mj or even higher figure to attract customers eyes. That makes no sense for treatment.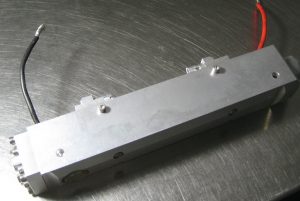 Typical Specification is as below:
Laser type; passive Q-switched Nd:YAG laser
Wavelength:1064nm/1064+532nm:
Repetition Rate:1-6Hz:
Pulse Energy:≥200mj Pulse energy:
Pulse Width:≤15ns:
Power Requirement:220V,5A or 110V,10A
We also can provide the portable Er:YAG laser, similar size and structure as the Nd:YAG laser.